Bringing You The Best Tent Rentals Lafayette LA Has to Offer
If you're looking for the best tent rentals Lafayette LA has to offer, you've come to the right place. Bounce E Bounce has the largest selection of tent rentals in the area. We take pride in offering our premium party tent rentals to the greater Lafayette area.
Whether you need a small tent to keep your party refreshments fresh and bug-free or you need a larger tent to add a beautiful aesthetic to your event and provide a shady reprieve to your guests, we have the perfect solution for you. Let us help you make your next party or event one that's both comfortable and one to remember for years to come!
10x10 Tent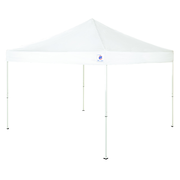 20' x 20' High Peak Frame Tent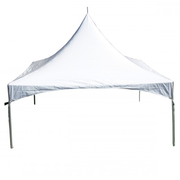 Tent Rentals Lafayette Louisiana Can Rely On
When you choose a party rentals tent from Bounce E Bounce, you can rest assured that you're getting the highest quality tents on the market. Our party tents are clean, elegant, and will fit in with any party theme. We have the tent rentals Lafayette Louisiana can rely on because our customers never have to worry about receiving dirty or damaged tents. Our tents are impeccably cleaned between rentals and ready to add to a tasteful touch to your event.
We offer two different tent sizes and styles to choose from, ensuring you get the perfect tent for your event. If you're hosting a large event, you've got to check out our 20' x 20' high peak frame tent. These elegant, commercial-grade tents can hold and shade up to 60 guests comfortably. These are the wedding tent rental Lafayette LA residents have been raving about!
Need a smaller tent to pop up for food coverage or a quick place to give your guests some shade? Our 10' x 10' canopy style tent is the perfect addition to your backyard BBQ or birthday party! No matter what type of event you're hosting or the size of the guest list, we have the perfect classic tent and party rentals to make it a hit. While you're booking your tent rental Lafayette LA customers love, don't forget to reserve your tables and chairs, too!
Delivering Party Tent Rentals in Lafayette LA
Bounce E Bounce is proud to deliver our premium party tent rentals in Lafayette LA and the surrounding areas. Whether your party is at one of our amazing local parks, like Heymann Park, or it's right in your backyard, you can rest assured that our team will be there, on time, with your tents. No matter where your party is, you can count on us to deliver the tent rentals Lafayette LA needs to get the party started.
From Lafayette LA wedding tent rental requests to birthday and graduation parties, we make getting the party rental equipment you need easier than you ever thought possible. We have an easy to use online ordering system that allows you to select your party tent rentals and date, add to your cart, and checkout. It's that easy! As soon as we receive your reservation, we'll be in touch with additional details to help your event go as seamlessly as possible.
Get in Touch Today!
Ready to reserve your Lafayette LA tent rentals? Go ahead and get the ball rolling today to make sure you get the exact rentals you need for your event. Have additional questions? We welcome you to check out our FAQ page or get in touch with our friendly team. We're here to make your job easier so that you can relax and enjoy your party in the City of Lafayette.