Foam Party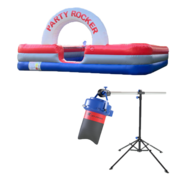 Ultimate Foam Party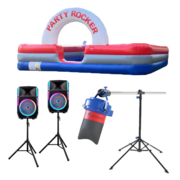 Foam Pit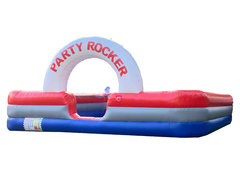 Foam Machine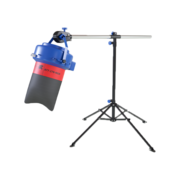 Bluetooth Speaker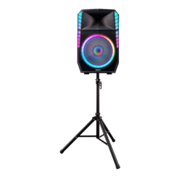 Bluetooth Speaker Set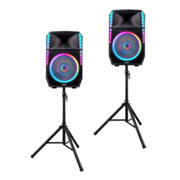 Hitting the streets of Lafayette, Louisiana is the newest party craze, a foam party Lafayette LA kids go crazy over. The latest fad in the world of backyard parties is hosting a foam party for the teenager crowd. Imagine kids laughing, playing, dancing, and having a good time with several feet of sudsy bubbly foam. Our foam is 100% safe for all ages and surfaces, so it doesn't matter if you get just the foam machines or one of our packages with an inflatable foam pit. They are a great option for larger events as well and everything in between really. Planning a foam party in Lafayette has never been easier.
For years, planning parties are just normally the same old entertainment with an inflatable for the kids and some games for the adults. Well, we have a new solution with a huge inflatable foam pit and one of our commercial-grade foam machines! Add in some LED lighting for those nighttime parties to really make it pop. Browse our options to choose which foam party Lafayette is best to suit your event needs. If you need assistance planning or choosing which equipment is right for you, just give us a call!
Hosting Foam Parties in Lafayette LA
If you are thinking of hosting foam parties in Lafayette LA for your next event, then look no further. We have the best choice for the inflatable foam pit that features a LED arch that lights up for those nighttime parties. There is nothing that comes close in the Acadiana area! We can add some LED lighting to the inside of the foam pit for an even more experience. The newest addition is the glow-in-the-dark foam!
With so many options to choose from whether you want the basic foam party package or the ultimate that includes everything in the normal package like the foam pit, a foam machine, LED lighting, DJ speakers, and foam for 2 hours! Add on some more powder foam packets to keep the party rolling even longer. We have something to fit any sized event or age group when it comes to Lafayette foam parties!
A standard packet of foam will last 45-60 minutes be depending on the age group and weather conditions. Typically, we plan on 30 minutes so the foam machine will go throw a mixed-up batch every 30-35 minutes. It's really easy to mix the solution and add it to the bucket so the machine can produce the foam. Our delivery crews will set up everything for you and show you how to operate the equipment. Plan the best Lafayette foam party there ever was with Bounce E Bounce!